The Health Centre applied for and received funding from the SWLHIN (South West Local Health Integration Network) to help ensure that individuals who do not have benefits have access to physiotherapy services at no cost.
The Health Centre did not have sufficient space to offer this program so we partnered with Talbot Trail Physiotherapy (West Lorne site) to bring the services to this community.
The Talbot Trail Physiotherapy clinical team focuses on the assessment and treatment of all conditions related to bone, muscle and joint problems. They know you want to return to your optimal level of physical function in the shortest period of time and will work with you at the time of assessment to develop a personalized treatment program to meet your needs.
In addition to offering services funded by this program, Talbot Trail Physiotherapy team also host a variety of services that you can access for a fee.
Who can access this program?
Anyone can access the program if you do not have benefits or if your benefits have run out. You do not need a referral for this service.
Call Talbot trail to get an appointment: 519-768-3998.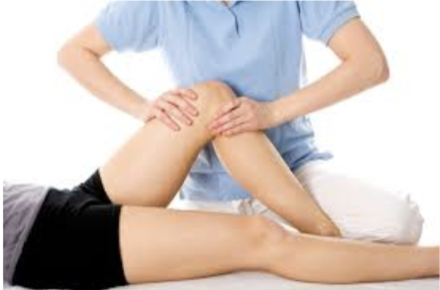 What the program offers:
The current program includes:
a thorough initial assessment of your needs and development of a program designed for you to meet those needs
one-on-one physiotherapy sessions at no cost to you. We receive a fixed amount of money from our funder to operate the program each year. The number of sessions you can access is based on client demand within our monthly budget
In addition to physiotherapy you can also access acupuncture, shock wave therapy, concussion treatment and more (all at West Lorne site). In addition, you can access the pool (hydrotherapy) at the STEGH site.
You may also qualify for group exercise classes funded by the Health Centre. Call Talbot Trail Physiotherapy to learn more!
Printable Physiotherapy Brochure